Volunteers & Alumni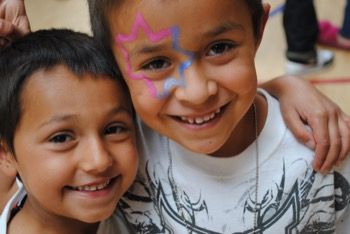 All four of our Boys & Girls Club sites, in Ventura, Saticoy and Oak View, are looking for regular volunteers to come in and assist members and staff in daily activities. Help provide a welcoming, friendly environment for members to receive supplementary educational lessons. Encourage members to be Great! Come assist in homework/tutoring needs. We are seeking out energetic volunteers to help work with members, aged 6-18, in many areas of interest: art, games, technology, athletics, science, and more! 

Just one or two hours each week can make a huge difference in a young person's life!
**We are changing the process on how we background check volunteers and will be updating this page with correct information shortly. 
In the meantime, if you are interested in volunteering or have any questions on how you can help, contact Ashley at 805-641-5585 or you can email her at AshleyH@bgclubventura.org.