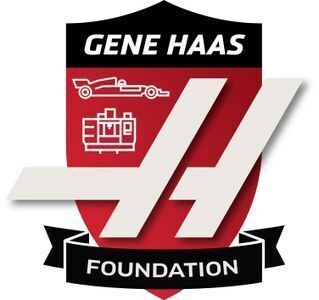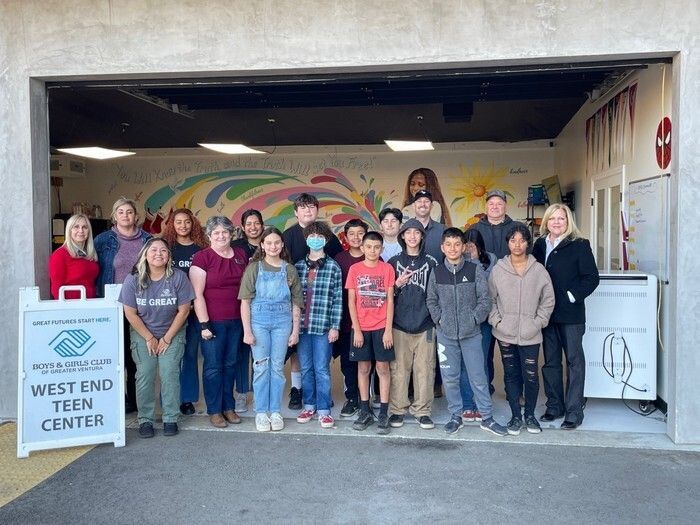 Aera Energy LLC and The Gene Haas Foundation presented our West End Teen Center with
a $25,000 donation to go towards STEAM programing. They got a chance to tour our facility and do some
hands on STEAM programming with our teens. It is through community partners like Aera Energy & Gene Haas
that we are able to provide quality programming to the teens in our communities. 
Ventura Breeze Article 
The Boys & Girls Club of Greater Ventura makes positive and lasting impacts on the lives of Ventura teens.
Aera Energy and the Gene Haas Foundation are helping get middle and high school teens at the Boys & Girls Club of Greater Ventura (BGCGV) excited about STEAM (science, technology, engineering, arts and mathematics). STEAM weaves in critical thinking with experimental and dynamic learning at its core. Each organization donated $25,000 — for a total of $50,000 — to elevate STEAM programming at each of the club's four locations in Ventura, Saticoy and Oak View.
The expanded programming will begin in 2023 and continue thereafter. The club will be adding a STEAM programs manager, who will focus on middle and high school STEAM programs at all four club sites: Harrison, LeFevre, West End Teen Center and Oak View Teen Center.
"Our clubs offer a nurturing environment where youth can thrive," said Patti Birmingham, chief executive officer, Boys & Girls Club of Greater Ventura. "Aera Energy and the Gene Haas Foundation are making it possible for our teens to explore careers in STEAM and have hands on practical experience, which can translate to great paying jobs for them. Most of our youth do not realize how many local careers are within their reach."
This gift from Aera Energy and the Gene Haas Foundation will also provide BGCGV with funding to purchase 3D printing and robotic supplies, tinkering and circuit-building kits. The club will also be able to enhance its existing coding and engineering programs and start a cybertechnology program, enabling the club to connect with and inspire more teens to reach their fullest potential.
BGCGV is also providing career exploration programming to its teens, with both virtual and inperson tours of local businesses — recognizing that there are many paths to STEAM careers. It's also providing teens access to a variety of careers that can be attained right after high school, through technical training or through institutions of higher learning.
"The Boys & Girls Club of Greater Ventura makes positive and lasting impacts on the lives of Ventura teens," said Erin Larner, manager of operations for Aera-Ventura. "We're excited to help amplify their work to help teens learn about science, technology, engineering, arts and math fields, explore potential careers, and help them realize their full potential. This is one of the ways we at Aera are working to improve the lives of residents in the communities where our employees live and work!"
"The Gene Haas Foundation is proud to support all of the clubs of Greater Ventura," said Joanne Haas, Director of Community Grants California and Nevada. "We appreciate all of the hard work and dedication that goes into providing a nurturing environment and educating the kids of our community."
---