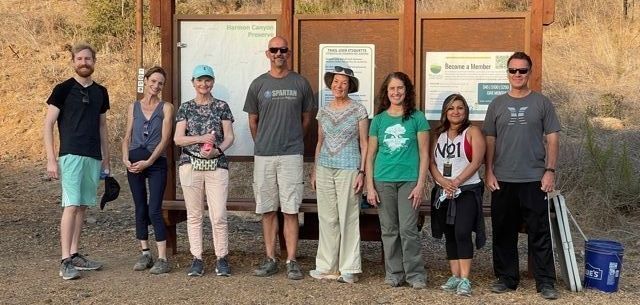 As part of our growing philanthropy effort, we are hosting outdoor activities and hikes with our donors, mentors, and volunteers, as a restorative way to unify and build relationships within our community to support child-centered initiatives of the Boys & Girls Club of Greater Ventura.
Hiking is a great opportunity to create space for new ideas and collaboration, while also embracing our Healthy Habits initiative that we teach to our children to improve their lifestyle choices.
Our most recent hike has been at Harmon Canyon, where we have had the chance to spark a new partnership between The Ventura Land Trust and our Boys & Girls Club.  The idea is that through their Ventura Wild program we will be able to teach our children and teens outdoor education through regular visits to hiking locations.
The concept is still in its infancy, but we hope through continued conversations we can begin to form new partnership opportunities with other nonprofits and also find ways to make our own donor network more resilient and funding more sustainable, so we can continue to provide quality afterschool programs for our children.